Green Burials
Green Burial is:
a statement of personal values for those who seek to minimize their impact on the local and global environment.
a spiritually fulfilling alternative to conventional burial, especially for people who are mindful of the cyclical nature of life.
an environmentally sensitive practice where the body is returned to the earth to decompose naturally and contribute to environmental renewal.
A body is prepared for Green Burial without embalming and buried in a biodegradable shroud, simple container or casket made from natural fibre, wicker or sustainably harvested wood.
This form of burial has been practiced since the dawn of human civilization.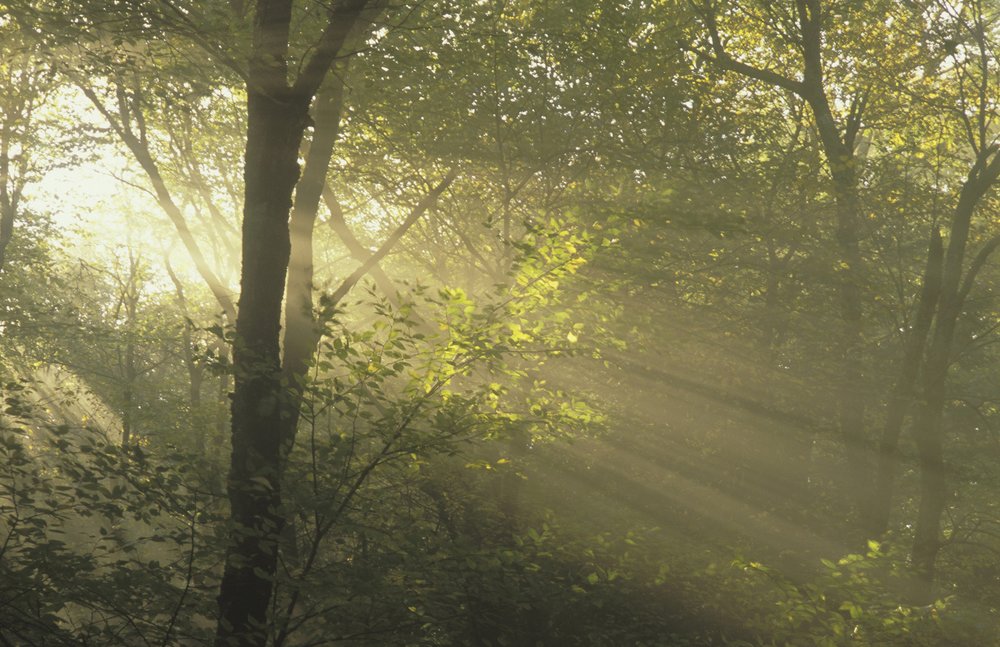 This establishment is one of a select number of funeral homes who meet the criteria for providing green funeral service by the Green Burial Society of Canada; a nonprofit organization working to encourage environmentally sustainability in the field of funeral service. These offerings allow for a funeral to take place without the use of toxic or non-biodegradable materials/chemicals. Caskets and shrouds are made available to enclose and transport the dead. Body preparation suitable for a green funeral service accommodated by this funeral home consists of refrigeration, the use of topical sprays/compounds, or bathing the body with essential oils. Home wakes, public visitations, church funerals and graveside services are options that may be arranged within the time frame that a green funeral allows. Please discuss with your funeral director our supplemental price list for detailed price regarding merchandise offerings.
Salt Spring Island Natural Cemetery
The Salt Spring Island Natural Cemetery is located between the ocean and the hills, in the Burgoyne Valley on Salt Spring Island. Through farm and forest, down a winding lane, you will come to what looks like a typical Coastal Douglas Fir forest. Walk up the hill a little and you will find that amongst the stand of large Fir and Maple trees, is a burial ground.
The grounds offer peaceful spots for contemplation and remembering, a rustic gathering place for small celebrations, walking trails, plots for burial of full body or cremated remains, and places for scattering ashes.
This land is protected as a cemetery in perpetuity through a provincial Certificate of Public Interest on the property title and the cemetery is licenced as a provincial Place of Interment (licence #78285). We have a perpetual Care Fund that holds 25% of all moneys paid for plots, and will manage the care of the land forever.
We acknowledge this land is the traditional territory of the Quw'utsun (Cowichan) and Coast Salish People.
As the current stewards of this land, the cemetery helps to ensure our mission to see the forest return to one of giant Douglas Firs. Coastal Douglas Fir ecosystems are at risk – by being buried here, you are helping to protect and grow these trees and contribute to an old growth forest.
In the 5 1/2 hectares of Cemetery grounds you will find Coastal Douglas Fir plants such as, Salal, Sword fern, Oregon Grape and Vanilla Leaf. There are lichen, moss and diverse fungi. Resident animals include amphibians, Red Squirrels, Chestnut Backed Chickadees, Raven, Bald Eagles, Downy-, Hairy- and Pileated- Woodpeckers, and Great Horned-, Saw Whet-, Northern Pygmy- and Barred Owls.
Learn more about the cemetery here: www.saltspringcemetery.ca
The Woodlands at Royal Oak
Royal Oak Burial Park is located in a Coastal Douglas Fir ecosystem, with the surrounding forest characterized by a mix of Douglas Fir, Grand Fir, Red Alder, Bigleaf Maple and Western Red Cedar. Arbutus and Garry Oak also grow where conditions permit. The Woodlands at Royal Oak complement the Burial Park's existing forest ecosystem.
As burials occur, a selection of native trees, shrubs, perennials, groundcover and spring bulbs are planted in clusters on and around grave sites. Families can choose some of what will be planted on their gravesites by selecting from a range of approved native plants offered by the Burial Park. For some graves, a young tree may be chosen from an adjacent tree nursery and any remaining open space is restored with native grasses and wildflowers.
Over time, each of area of the Woodlands will develop into distinct "forest room," with their own unique character, yet blending with the surrounding natural environment.
Learn more about The Woodlands here: www.royaloakburialpark.ca/green-burial/

Proudly Serving You from Sooke to Sidney and All of Greater Victoria
​